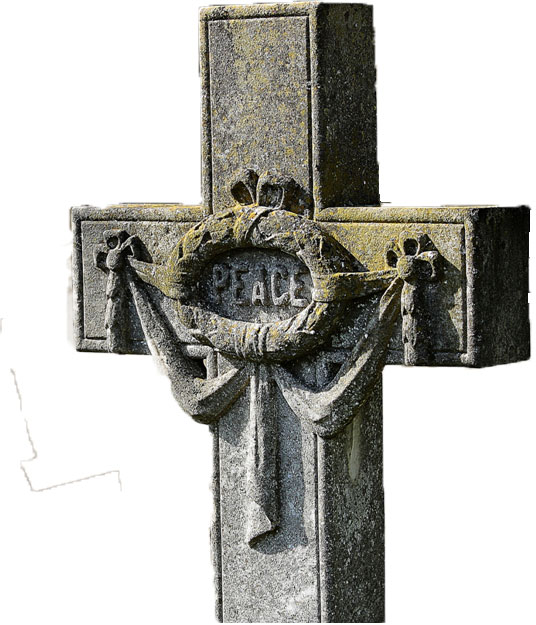 The custom of remembering the dead goes back to the early days of the Church. Tertullian writing in the third century spoke of an intermediate place of rest where that faithful waited until the final judgement. In the same century there seems to have been some idea of deceased Christians who need some form of purification before seeing God. From the eleventh to the thirteenth centuries, the feast spread throughout Europe and was finally adopted in Rome. The feast involves several beliefs: that some Christians, while dying in peace with Christ, might still need some purification; that the prayers and good deeds of the living help those who have died; and that there is an intermediate place between heaven and hell. 
The choice of the 2nd of November as the
Feast of All the Faithful Departed (All Souls
) is thought to come from a decree of
St. Odilo (c. 962 – 1048)
, the abbot of Cluny, where he instructed that it should be observed as a day of prayer throughout the Clunaic foundations. He chose the date precisely because it followed the Solemnity of All Saints, and his instructions were to pray for the souls of deceased monks. What he did was not entirely new as at the time of
St. Isidore of Seville (c. 560 – 636)
the Monday after Pentecost was kept as a day of prayer for the dead. The custom of having three Masses on that day seems to have begun with the Spanish Dominicans in the fifteenth century, and, after papal approval in 1748 was extended to countries under Spanish or Portuguese influence. Its extension to the universal Church came about because of the First World War and the Apostolic Constitution granted by
Pope Benedict XV (1914 – 1922)
on the 10th of August 1915. One Mass is celebrated for a particular person or group, one fo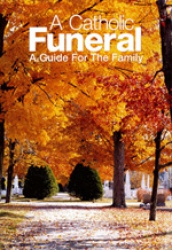 r all the faithful departed and the third for the intentions of the Holy Father. The liturgy of the day is perhaps the best guide to the meaning of the feast: the readings point to Christ as the hope of the living and the dead and the liturgical prayers see new life in Christ as God's promise that enables Christians to face death with faith and hope.
November traditionally is the month when Catholics remember the souls of the faithful departed in Purgatory through the celebration of additional Masses, announced on the
Mass times page
, and also through vespers of the dead and the blessing of graves in
The Foynes Memorial Garden
, Bicester Cemetery and at St. Mary's Church in Ambrosden.
A Catholic Funeral - s comprehensive guide to all aspects of a Catholic Funeral - available from the Parish Office.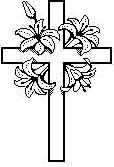 Your prayers are requested for all those whose anniversaries occur during the month of May
Francis Adamberry (2015), Frances Alcock, Alice Beggs (1973), Elizabeth Bell (1991), Margaret Bojowsky (2007), Nigel Bosher (2016), Anne Bradley (2008), Matthew Brazil (1969), Glennis Burgess (1998), Patrick Burke, Eileen Burton (2001), Frederick Charles Cammidge (2004), Mary Ellen Clark (2004), Maura Clark (2004), Margaret Clayton (1978), Canon Peter Cobb (2010), Mary Collins (1994), Charles Cook, James Crabbe (2008), William Peter Crawshaw (2009), Harry Dening (2003), Kate Mary Donaghy (1990), John Henry Draper (1967), Patricia Dynes (1977), Graeme Martin Elmore (2009), Martin Fennech (1995), Peter Flynn (1983), John Foley (1994), Duncan Foster (2008), Rev. Fr. Thomas Foynes (2000), Mary Gallagher (1971), Ann Gardner (2010), George Gardner (1939), Donna Garnon (2017), Alice May Goss, (2007), Rev. Fr. Charles Graham, Kate Green (1989), Mary Griffiths (1986), Eileen Hardy (2008), James Arthur Hawkins (2009), Norma Hillary, Edward Houlihan (1983), John Hynes, Sean Joseph Hynes (1966), Eileen Inglis (1998), Clara Ivers (1973), William Johnston (1992), Sisna Jokic (2009), Dorothy Kelly (2008), Rosemary Mary Kelly (2008), Michael Landy (1992), Stephen Lapinski, Alex Leonard (2003), Denis Lobo (1965), May Lobo (2003), Dorothy Grace Lyons (1993), Annie Martin (1991), Alex McAnally, Margaret McCuskey (1943), Kevin McGarry (1999), Jean McGreary (2000), John McKiernan, James McQuaid Adair (2000), Jane Gertrude Mannick (2005), Molly 'Mary' Marchant (2003), Charles Marshall (1995), Lillian Mease (1974), Jane Gertrude Minnick (2005), Bob Moore (1995), Isabel Moore-Martin (2003), Angela Morini (1986), Mary Morpeth, John Mountford (2016), Gerald Joseph Mullins (2014), Peter Murowski, Michael Joseph Murray (2016), Kathleen Elizabeth Nelson (2005), Bartholomew O'Brien, Lena O'Mahoney, Mrs. O'Reilly (1981), Edward O'Rourke, Stanisław Pachowski (2010), Monica Mary Palmer (2005), Henry and Jane Potter, Rosemary Preen (1978), Josef Puklavec (2013), Paula Wilemine Rees (2013), Ishbel Margaret Richards (2009), Winifred Rigby (1982), Lilian Riley, Mother Michael Ryan PBVM, Tomas Paul Ryan-Vig (2004), Peter Skinner (2003), Dennis Smith (1998), Margaret Squire (2004), Dick Standen (2008), Hubert George Starrett (2015), Giovanni Tapparo (1965), Mary Taylor (2007), Teresa Ward, Mr. N. S. Wells (1997), Fr. Michael Yakaitis (2010).
O gentlest Heart of Jesus, ever present in the Blessed Sacrament, ever consumed with burning love for the poor captive souls in Purgatory, have mercy on the souls of thy servants. Be not severe in Thy judgement, but let some drops of Thy Precious Blood fall upon our beloved departed, and do Thou, O merciful Saviour, send Thy angels to conduct the souls of Thy servants to a place of refresment and peace. Amen