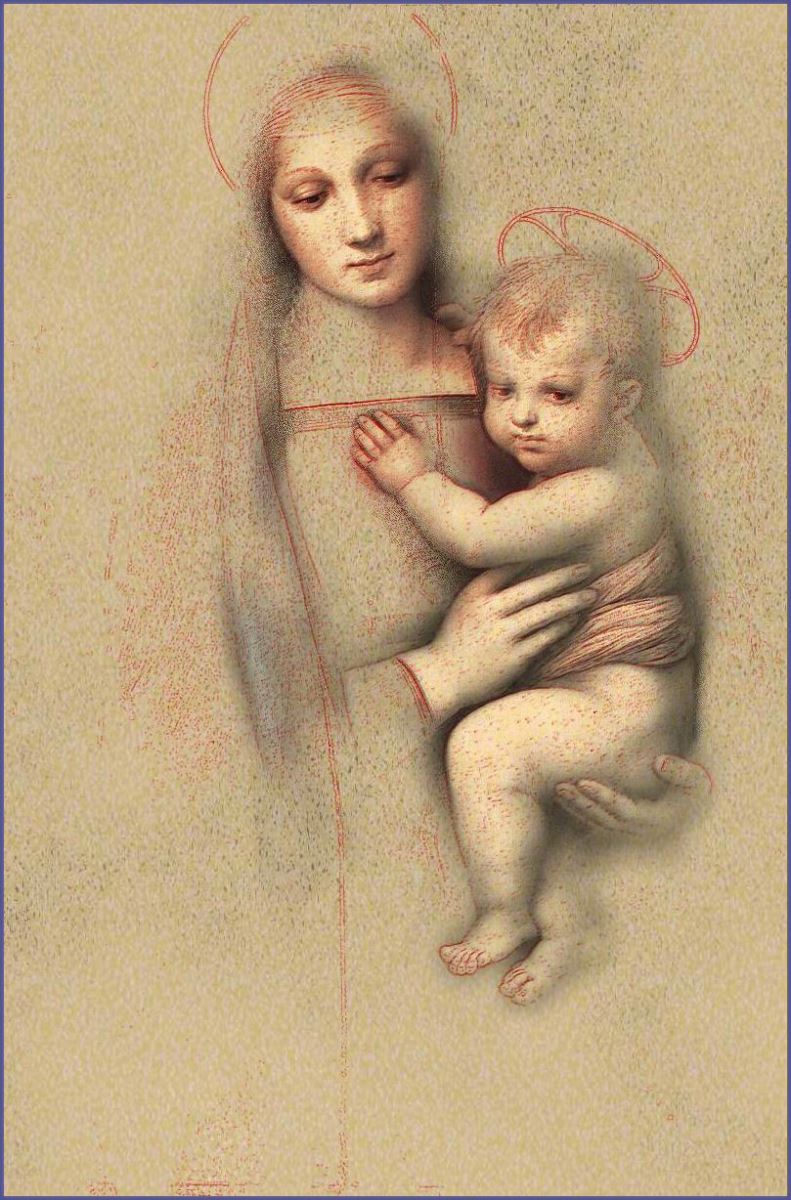 " ... but when the completion of time came, God sent his Son, born of a woman, born a subject of the Law, to redeem the subjects of the Law, so that we could receive adoption as sons. As you are sons, God has sent into our hearts the Spirit of his Son crying 'Abba, Father'" (Galatians: 4: 6-7).
The Church ends its celebration of the Octave of Christmas by giving thanks for the great act of faith of Mary in becoming the Mother of God. This feast also commemorates the naming of Jesus, as the Gospel of the day recalls, " ... they gave him the name Jesus, the name the angel had given him before his conception." (Luke 2: 21).
Since the beginning the Church has recognised the importance of Mary as Mother of God. In one of the early councils of the church held at Ephesus, now in western Turkey, in 431, the church first formally defined the title of Mary as the 'Theotokos'  or 'God-bearer'. The union of Mary with her Son in the work of salvation lasted from the moment of Jesus' conception through the power of the Holy Spirit through to Christ's death on Calvary when Jesus gave Mary to the Church as its mother.
The Church is often referred to as the 'mystical body of Christ' – "Mary's role in the Church is inseparable from her union with Christ and flows directly from it." (Catechism 964). As, through our baptism, we are all members of the Church, Mary is in a very real way our mother also interceding for us before her Son.
"Loving Mother of the Redeemer, gate of heaven, star of the sea, assist your people who have fallen yet strive to rise again. To the wonderment of nature you bore your Creator, yet remained a virgin as before. You who received Gabriel's joyful greeting, have pity on us poor sinners."