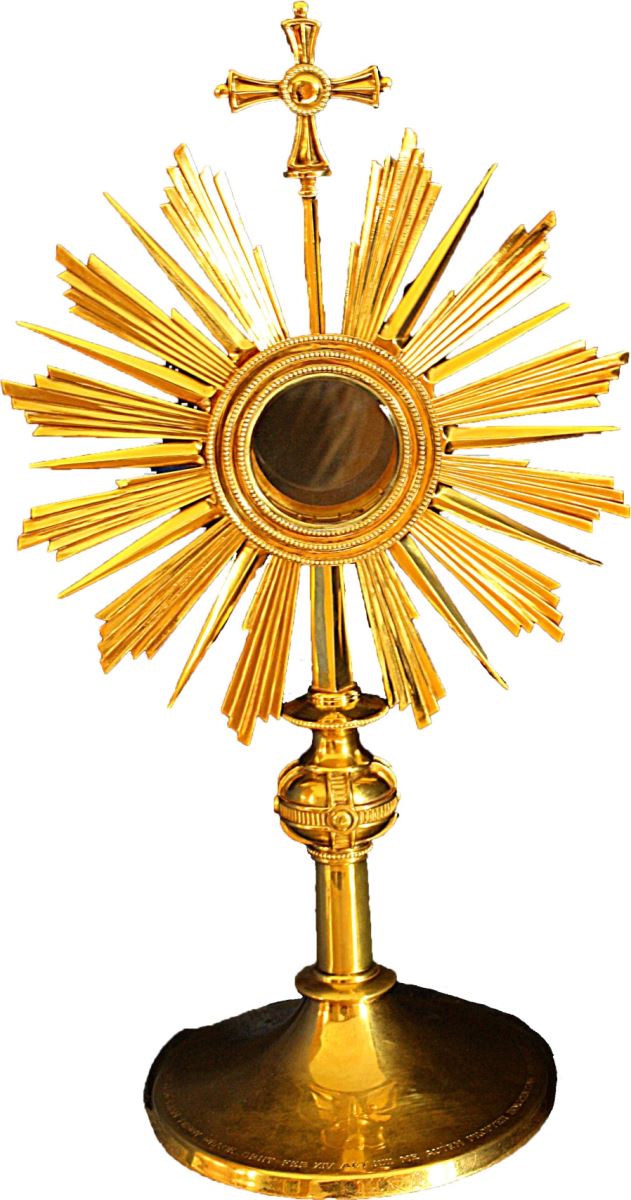 Looking like a sun-burst on a stand with a central glass compartment and undeniably the most spectacular piece of liturgical equipment the monstrance is used for displaying the Blessed Sacrament during exposition and for blessing the people with the Blessed Sacrament during Benediction. The name comes from a Latin word meaning 'to show'. Some antique examples are made from gold and silver, are encrusted with jewels and cost many thousands of pounds.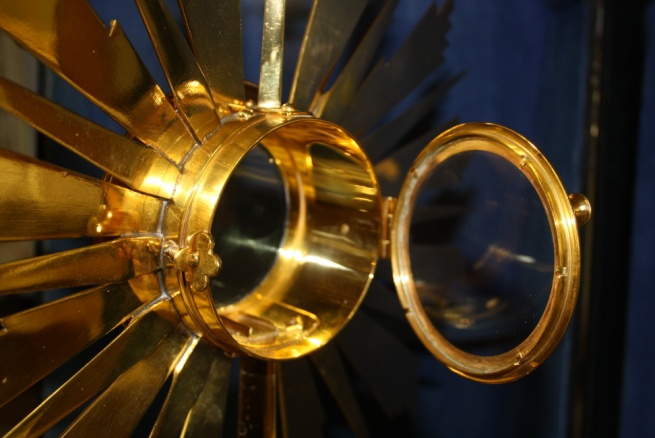 As well as holding the reserved sacrament so that the sick can receive Holy Communion, the tabernacle also contains a separate consecrated host in a special round container with a glass front and back. This is known as a lunette. For exposition this is taken from the tabernacle and inserted into the central compartment of the monstrance – it opens at the back (right). The importance that the Church places on this action is reflected in the fact that under normal circumstances only a bishop, priest or deacon may expose the Blessed Sacrament. Similarly, only a bishop, priest or deacon, the ordinary ministers of the Eucharist, may bless someone with the Blessed Sacrament.
Many Catholics 'double genuflect' towards the exposed Blessed Sacrament – that is instead of just going down on one knee, they kneel on both knees and bow their head as an added mark of reverence before getting up again.
Again, out of respect for the Blessed Sacrament, the monstrance will not be held directly but through a vestment known as a humeral veil if it is being handled while it contains the consecrated host.