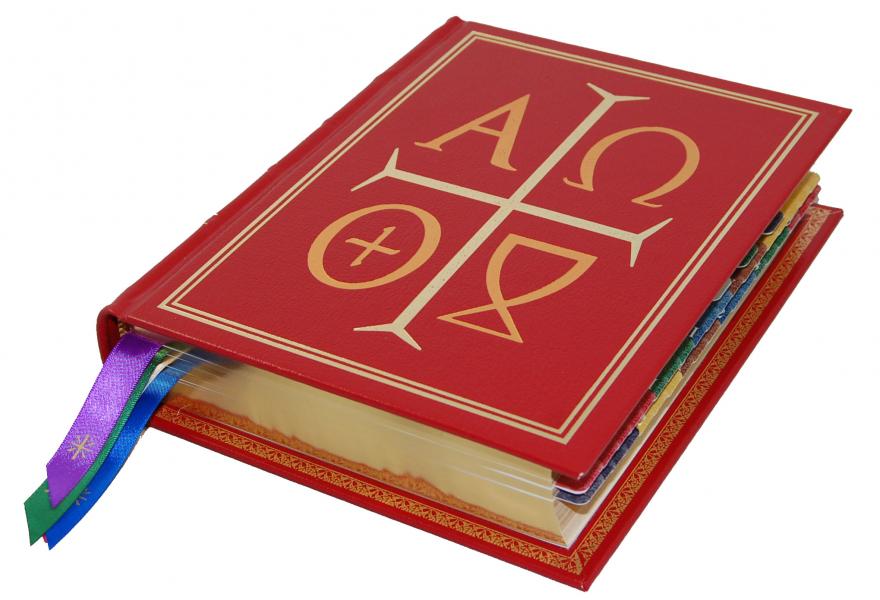 The Mass that we have today came about as a result of the changes brought about by the Second Vatican Council which met in Rome in the early 1960s. The big change was that the Mass would be in the language of the people (English, etc.), that it would have a different structure and that it would be celebrated with the priest facing the congregation – previously he would have celebrated it in Latin with his back to the people.
There are a large number of prayers that the priest says during the Mass – far too may to commit to memory. All of these are contained in the Missal – the big book that is placed on the altar when it is prepared at the start of the Liturgy of the Eucharist and that you are sometimes asked to hold up so that Father Paul can say the Opening and Closing Prayers. It is the book that Father Paul uses to lead us in the act of worship known at the Mass.
In addition to the Opening and Closing Prayers and the Prayer over the Gifts that change from week to week, the Missal also contains a selection of Prefaces (both said and sung) from which the priest can choose according to the season or feast being celebrated – Father Paul has the choice of eight that he can use on a normal Sunday – and the complete texts of the four Eucharistic Prayers that are commonly used.
As you get older you may be asked to prepare the Missal – put the ribbon markers in the right place – when preparing for Mass. This is explained elsewhere..