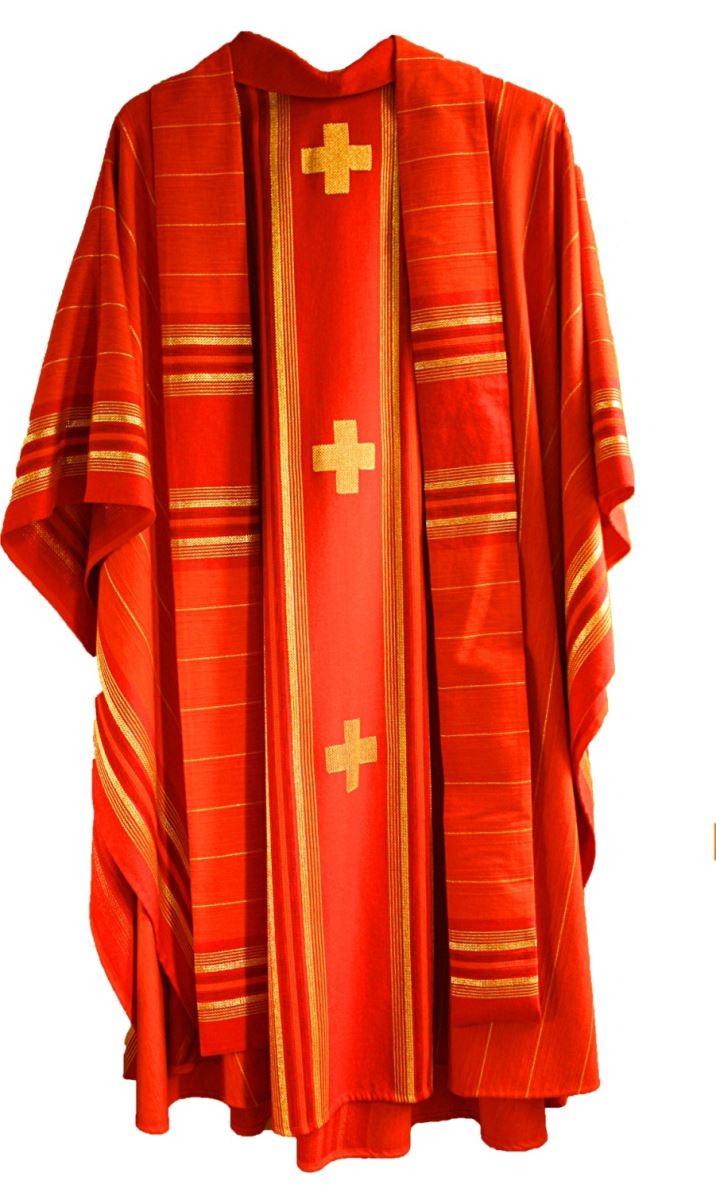 SYMBOLISES BLOOD AND FIRE.
WORN DURING THE PASSION ON PALM SUNDAY AND DURING THE SOLEMN CELEBRATION OF THE LORD'S PASSION ON GOOD FRIDAY, AND ON PENTECOST SUNDAY.
THEY ARE ALSO WORN ON ALL FEASTS OF THE LORD RELATING TO THE PASSION, THE PRECIOUS BLOOD, AND ON THE FEASTS OF APOSTLES, EVANGELISTS AND SAINTS WHO ARE MARTYRS.