Reflections briefly on this weekend's Word of God 
1 Samuel 16: 1, 6-7, 10-13
God chose David the least of Jesse's sons, to be king of Israel. This shows that, whereas people look at appearances, God looks at the heart.
Ephesians 5: 8-14
Paul tells the Christians at Ephesus that once they were in darkness but now Christ has enlightened them. Therefore, they must adopt a lifestyle which is appropriate to their new state. 
John 9: 1-41
 Jesus is the light of the world. He not only gives sight to those who are physically blind, but the light of faith to those who are spiritually blind, provided they are open to receive it. Today's Gospel tells about the cure of a man born blind. We all suffer from different forms of blindness. We all have many blind spots. But there is hope for us if we are willing to admit them. Our sins are a form of blindness. Let us confess them asking Christ to let the light of his grace shine into our minds and hearts. 


We express our sympathy and give the assurance of your prayers to the family of
Alberto Augusto Baptista Cardoso
Recently deceased
 A Funeral service for Alberto will be celebrated on Tuesday 28th March 2017 at 12:30 p.m. followed by cremation at Banbury Crematorium.
May the angels lead you into paradise; may the martyrs come to welcome you and take you to the holy city, the new and eternal Jerusalem.  Amen.


We express our sympathy and give the assurance of your prayers to the family of
Aurelia Doniselli 
Recently deceased
 Aurelia's remains will be received into church at 5.30 p.m. on Tuesday 28th March.
Her Funeral Mass will be celebrated at the Church of the Immaculate Conception on Wednesday 29th March at 12.30 p.m. 
May the angels lead you into paradise; may the martyrs come to welcome you and take you to the holy city, the new and eternal Jerusalem.  Amen.


We express our sympathy and give the assurance of your prayers to the family of
Arthur McCambridge
Arthur's Funeral Mass will be celebrated on Tuesday 28th March at 9.30 a.m. followed by burial at Bicester Cemetery
May the angels lead you into paradise; may the martyrs come to welcome you and take you to the holy city, the new and eternal Jerusalem.  Amen.
SERVICE OF RECONCILIATION:
On Monday 10th April at 7.00pm followed by individual confessions. Eight visiting priests available for confessions. 
CLOSING OF DEANERY VISITATIONS:
Concelebrated Mass on Thursday 30th March at 7.00 pm. His Grace Archbishop Longley will be the Principal celebrant. Clergy & Representatives from all Parishes in our Deanery will be joining us. Mass is followed by a meeting in the centre and refreshments will be available.
WALK WITH ME - LENT 2017

Walk with Me - A Lenten Journey of Prayer for 2017 Booklets are now available from the back of church. £1.00 donations greatly appreciated. 
ALL DAY OF PRAYER IN LENT:
Friday 7th April from 9.30 am to 7.00 pm. Please come to watch and pray with the Lord. There is a list on the notice board, so please write your name and the time you would like come.
AREA (HOUSE) MASSES DURING LENT:
People in the area are invited to join in Mass at 7.00pm
Wednesday 29th March in Janet & Alan Marshall's House
Wednesday 5th April in Hilary & Bob King's House
BORN FOR THIS
Monday 27th March at 7.00 pm here in church. A musical and dramatic production by Blessed George Napier pupils of the stations of the cross, telling the story of Jesus from the Last Supper through to the resurrection through readings, drama and song. Entrance free but donations welcome in aid of the Sixth Form Pilgrimage to Lourdes. 
EASTER LILIES:
The flower ladies will be dressing the Church for Easter as always & would like to invite parishioners to 'Buy a Lily' for £2.50 in memory of loved relatives & friends. Please complete & return the forms to the piety shop or parish office by Sunday 9th April.
PRINGLE LIDS
30 Pringle tub lids are needed asap - please leave in the box at the back of church. Thank - you..
GIFT AID ENVELOPES 17-18
Please collect your boxes on your way out. If you are a tax payer and would like to subscribe to Gift Aid please speak to the clergy or the parish office.
INDIAN CUISINE EVENING:
Our annual Indian Cuisine Evening is on Saturday 20th May in John Paul II Centre. Tickets are available from Parish Office and Hilary King. Adult Ticket £20; Under 18 's Ticket £5 and Family Ticket £50. All proceeds towards the repairs of the Church. I look forward to your support.
ST GEORGES NIGHT
This event will be held on Friday 28th April from 7pm at the John Paul II Centre. An opportunity to come dressed as a knight, damsel or dragon! It will be a fun filled night with dancing, fancy dress parade, live music, hog roast and more. Tickets cost £10 for adults, £5 children( under 12 ), £20 2 adults and 2 children (under 12), available from Barbara this weekend, parish office or piety shop thereafter.
TRUDI PRESTON
Will be running the White Horse Half Marathon on 9th April to raise money for the church repair fund. She would be very grateful if you could sponsor her! Sponsorship form is on the notice board, please gift aid if you can. Thank you.
EASTER RAFFLE TICKETS:
We will be handing out raffle tickets this weekend, so please take generously and sell them to your family and friends. The draw will take place on Easter Sunday morning after 11am Mass. 
AMPLEFORTH LOURDES PILGRIMAGE
14-21 July 2017 If you would like to visit and may need assistance please contact Ann  on 01449 676967. See poster on notice board for more details.
NICK STJOHN
Nick, shown here receiveing the Ministry of Acolyte on Sunday, 14th June 2015, will be ordained as a Permanent Deacon on Saturday 8th July 2017 at 12.00 noon by His Grace, The Most Rev. Bernard Longley, Archbishop of Birmingham. Let us pray for Nick as he prepares for his ordination as a Permanent Deacon. Let us also keep his family in our prayers. 
PILGRIMAGE TO HOLY LAND: 
From 22nd to 29th November 2017: On this occasion we hope to travel to Mount Sinai and are awaiting for more details before the itinerary is announced. If you are interested in joining us please let me know. 
PILGRIMAGE TO SANTIAGO DE COMPOSTELA SPAIN & FATIMA:
From 11th to 18th October 2017 from London Stansted. The price £930. For more details contact Kirsten 07525464305 or Joseph on 07748638402
NEW! READ OF THE MONTH 
On the 20th March the Church celebrates the feast of St Joseph. St Joseph is the patron saint of fathers, immigrants, workers and those seeking employment and a happy death! This pocket sized booklet explains the life of St Joseph and contains a treasury of prayers to this beloved saint. Free pin with the first few books sold. Special price of £1.00.
MONTHLY LUNCHES IN 2017
Thank you to all the Lunch Ladies, new volunteers ,supporters, for a successful first lunch of 2107!  £401.52 was raised for parish funds. We will need more volunteers, and if you can assist us, contact the Parish Office: Our Monthly Lunch commence on Tuesdays on the following dates: 28th March; 25th April; 23rd May; 27th June; 25th July; 22nd August; 26th September; 24th October; 28th November. Thank you.
SOCIAL EVENTS IN 2017 SHEET
This weekend welcomers will be giving away our Social and fundraising events dates. Please note those dates in your diaries. Also available here.
MONTHLY COFFEE MORNINGS IN 2017
Last week raised £184.85. Thank you to everyone who came along to support the event. Please note these dates in your diaries: 3rd March, 7th April; 5th May, 2nd June, 7th July, 4th August, 1st September, 6th October, 3rd November, 1st December.
FLOWER FESTIVAL ON 23rd, 24th, 25th SEPTEMBER
More information to follow. I'm looking for sponsors, contact Jackie Flynn or Parish Office. 
RCIA - SEEKERS
Next meeting 14th March when we look at the Mass and how the Sacred Liturgy embodies the whole of the faith.  All welcome,  St John Paul II Centre at 8.00 pm.         . 
ENTERTAINERS/MUSICIANS 
Can you help? If you belong to a band or are a solo artist, would you be willing to provide entertainment to some of our fundraising events this year? Contact the parish office if you can help

Drawn on Sunday,  26 February Monthly Prizes a) £100, No 99 Neil & Ann Poole, b) £50, No 12 Barbara Nicholls, c) £25, No 41 Irene Ziegart.
Renewals for the next 12 months are due from 1 April with the first draw in the new financial year taking place on Sunday, 30 April. The annual fee is £60 per annum payable in full by cheque or monthly standing order. In the coming year there will be three prizes each month - £100, £50 and £25 - and members of the Catenian Association will be present at each Mass on the first four weekends of April to accept renewed or new subscriptions. If you currently pay by Standing Order no further action is necessary. Please support this major Parish fund raiser if you possibly can and make it a real 100 Club in 2017/18. Thank you.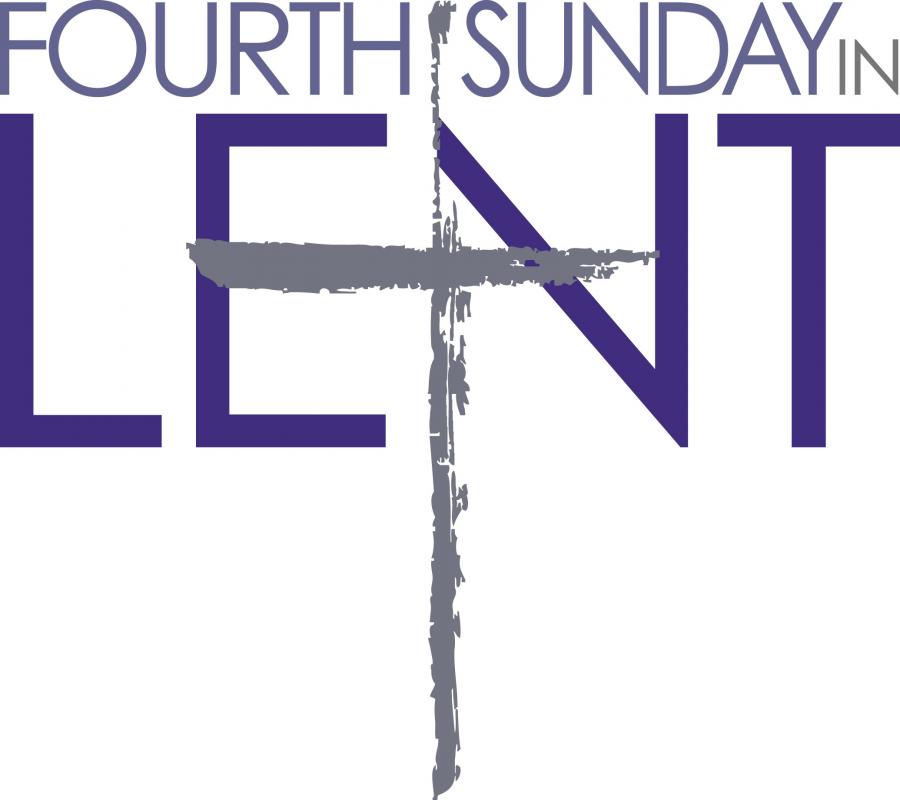 MASS ATTENDANCE LAST WEEKEND
Saturday, 6.00 p.m. - 122
Sunday, 9.00 a.m - 283
Sunday, 11.00 a.m. - 158
Total: 563 devout Christian souls.
REGULAR FEATURES
SUNDAY COFFEE
Come along for a coffee and meet new and old fellow parishioners after 9.00 am and 11.00 am Masses this weekend and every Sunday in the in the main hall downstairs of The John Paul II Centre. Come along...all welcome!
LEGACIES AND LAST WILL
Have you thought of including the parish in your last will? In the past Parishes were left with legacies. If you would like to leave a legacy to the parish, please contact Fr. John. The large statue of the Immaculate Conception that adorns the front of the church, Bicester's first piece of public Sculpture was paid for by a legacy left to the parish. May the donor rest in peace.
DBS ~ DISCLOSURE AND BARRING SERVICE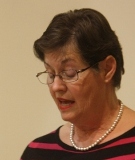 If you are a parishioner who currently comes into contact with children or vulnerable adults as part of your voluntary work in the parish , for example with the youth group, children's liturgy, sacramental programme catechists, baby and toddler group or as an Extraodinary Minister taking Holy Communion to the sick and housebound, etc.,and have not been DBS (CRB) checked, please contact our safeguarding reprasentative, Elizabeth Green, right, as soon as possible. E-mail. safeguarding@immaculate-conception .org.uk
Elizabeth Green
VOTIVE LIGHTS
The votive lights in Our Lady's Chapel are now £1 each. Those in front of the statues of the Sacred Heart and St. Joseph are now 50p.  For health and safety reasons, we request that only those candles provided by the parish are used. Thank you for your co-operation.
BAPTISMAL PREPARATION
Fr. John would like to meet all parents requesting the Sacrament of Baptism for their children. An application form is available for download here or can be collected from the Parish Office. Please e-mail Fr. John or the Parish Office to arrange an appointment.
PREPARATION FOR THE SACRAMENT OF MATRIMONY
If you are planning to get married either within The Parish of the Immaculate Conception or elsewhere, please use the form below to make contact with the Parish Office. Thank you.
Sacrament of Matrimony application form 
BATTHULA CARE TRUST
This is a charity started by Rev. Fr. John Batthula to raise funds to help poor families in India. The funds are used for a wide range of activities such as building homes for a Leper colony, purchasing books and educational equipment for impoverished schools, helping the aged and much more. More on their Website.
PRINTED BULLETIN NOTICES
Please note that the deadline for notices to be included in the weekly bulletin is 3.00 pm of the Thursday of each week.
MISSION BOXES/APF
The Pope's official charity for overseas mission. We share the hope of the Gospel where there is turmoil, poverty and uncertainty in the world, and where the Church is new, young or poor. Missio empowers local people to form and sustain communities of faith and trains future leaders so that the vital work of the Church in the world can take place. Please could all Red Mission Box holders empty and return the contents of their boxes to the parish office/piety shop. Please remember to include your name when deliveing your donation. Empty boxes are available at the back of church, please take one with you!
MASS INTENTIONS
Please use the Mass offering envelopes at the back of the church. These can be posted through the door of the presbytery or given to the welcomers. Please be sure to give plenty of notice if specific dates are required.
PARISH OFFICE
The parish office is located on the first floor of The John Paul II Centre. If the main doors are closed, then please press the buzzer located near the doors and wait for a member of staff to respond. When you exit the building please ensure that the door is fully closed. Office hours are 9.00 am to 3.00 pm, Monday to Friday. The telephone number is 01869 253 277.
BABY AND TODDLER GROUP
Meets every Thursday from 9.15 am to 10.45 am in the Presentation Convent during term-time. Come along or Contact the parish office. More details
WANTED
Do you have any old photographs of parish life, the church (Priory Road or The Causeway), St. Mary's School, etc. that could go into a parish archive? If so, please could you deliver these to the parish office marked with your name. These will be scanned and returned to you. Thank you. A selection of older photographs can be seen here
ROSARY WEBSITE
This website has been set up by a parishioner. Please take a look on therosary3.com which takes you to a quiet place within; away from the noise and din of life, and all its distractions into the presence of God.
CATHOLIC SINGLES 
Is an organisation which helps single adult Catholics of all ages meet, either one to one or through social events. Please tel. 0161 941 3498, visit the web-site
 www.catholicsingles.org.uk
 or email in-fo@catholicsingles.org.uk
PATTAYA TRUST 
The knitting ladies are in need of wool to make blankets for the children of the Pattaya Trust. If you have a you can donate, please leave any part used or new balls of wool at the back of church. Thank you.  
Website
MASS INTENTIONS:
Part of the Catholic tradition includes "having a mass said" for a particular intention or for those have died. If you would like to have Mass offered, contact the Parish Office on 252 277 or write the intention on  the Mass intention Envelop and enclose you donation, hand it over in the office/clergy/welcomers
FOOD BANK 
Please leave donation in sacristy kitchen. Please, no alcohol or anything containing alcohol, no perishable foodstuffs and nothing past its use by/sell by date. More about the work of the Bicester Food Bank 
here.
GIFT AID ENVELOPES 
Still a few remaining for the next financial year, please collect them as you leave. Anyone wishing to join, please pick up a leaflet and return to the clergy or office.
TRAIDCRAFT STALL

Your Traidcraft stall now has Christmas cards, Advent calendars and gifts for sale. Please take a look after all Masses this weekend, in the hall or at the back of church. There is a catalogue if you would like to place an order, or you can order online at traidcraftshop.co.uk. Traidcraft was established in 1979 as a Christian response to poverty, working with producers and supporting people to trade out of poverty.
BUY A BRICK
If you would like to but a brick in remembrance of a loved one, family, friends, as a Christmas gift or for any occasion please complete a form which is available at the back of church and deliver to parish clergy or the office. Bricks cost £250 each. The wall of bricks can be viewed in the John Paul II Centre.
PIETY SHOP OPENING HOURS
Located in the former Lady Chapel this will be open after most weekend Masses. Rosaries, CTS books, sympathy, mass, baptism, holy communion, confirmation cards, other items of piety also on sale..